FAQ
1. What is Templstock.com?
Templstock.com is a high-quality and unique game theme templates store. You can buy a variety of products for different Game projects:
Lineage 2
,
World of Warcraft
,
Perfect World
,
Minecraft
,
Mu Online
,
Metin2
and
other
.
Our store is an intermediary between the consumer and the artist/coder of the templates, so our store is a certain kind of a bulletin board. Therefore, we are not responsible for copyright infringement, but we show any assistance in resolving disputes and issues related to their violation, transferring such appeals and claims directly to the artists and coders of the templates.
2. Template categories and filters.
All game templates are divided into main Game filter in our store. You can choose the necessary and interesting game first, and then pick the necessary template. You can also sort all products you selected by date, price, rating and it views.
Each template has its own set of items. Initially, the Basic Package contain clean HTML template and one internal inside page with some input and button styles, sometimes the PSD source can be as the Basic Package. You can find out all this information on each template page after its description. Also, if necessary. To any Basic Package purchase you can add any Other Additions: some additional pages, mobile adaptive version, an editable logo, forum styles and all the PSD layouts of this template.
3. How to buy a template?
You can buy any template in our store without registration. All you need to do is choose template package and all additional items you need, then you need to fill "Delivery E-mail" field with important E-mail address of the template files delivery and press the green button "Buy Now" and choose payment system that you want to use.
You can also take advantage of the purchase using your Google account. In this case, all the opportunities and benefits of our store in the form of bonuses and discounts will be available to you.
By purchasing any templates in our store, you automatically agree to the
License
agreement and
Terms of Service
.
4. Does our store accept PayPal payments?
Yes! But the legislation of the country where the administration of our store is located does not allow to seamlessly and directly draw up all the paperwork of the PayPal payment system and therefore we are forced to use a partner's account due to which some PayPal payments may be delayed 3-4 days and, accordingly, the delivery of templates is delayed by this same term. This should be considered when you paying by PayPal on our store.
5. What manual payment methods allows?
You can use manual purchase of any Templates and items in our store and pay using this payment systems:
[email protected]
and we will contact you and process your purchase and delivery of goods im manual mode.
6. Template files delivery.
From 01.05.2021 we have introduced manual processing of all orders. This means that for all PayPal payments, you need to confirm your transaction in the form of a screenshot of your PayPal account statement in a reply email with information about your purchase.
On average, it takes one business day to process an order, with slight delays possible on weekends. After successful processing and confirmation of your payment, you will receive a link to download the template files.
Attention!
There may be a delay for 3-4 days delivery when you paying by manual payment methods such as Swift Transfers which takes some time for it receiving!
7. Unique templates.
You can buy out some recently added templates to our store by unique price. This means that this template will be removed from all future sales in our store and you are allowed to use it for any game projects you want. And you will get all template items package in this kind of buying.
Our professional partner Web-designers and Front-end developers provide services for developing an unique turn-key Game projects. You can see all our partner list at
Services page
.
8. Return policy.
Our store Templstock.com does not provide a return of digital goods after they are bought and delivered to your E-mail address. Refund is possible only in a case of delivering damaged or confused files and this is due to our fault.
9. Services, templates finalization.
You can find not only the finished version of Game templates in our store, but also you can order a new unique turn-key Game project or a
Services
of it modification. The prices are indicated by the minimum standards, the final cost of the service is exposed after discussion of the final technical assignment.
10. Where I can see Template demo?
We do not demonstrate the source html or other code of our templates. This is due to the fact that many craftsmen simply overwrite copyrights and copy the code to themselves, thereby violating the license agreement and copyrights of our store.
Therefore, we show all the templates only on our
YouTube channel
in the form of a video presentation, in which we show all the possible moments of the templates, pages, pop-up menus and windows, as well as a mobile adaptive version. You need to click the "View demo" button on every template page to view its demo video.
11. How can I change Logo title text?
Almost all templates have an editable logo as an addition to the basic purchase package. But some are not, so you can use the services for changing the name of logos of our partners by contacting them directly or contacting the support service of our store.
12. What file types will I get?
HTML, CSS templates.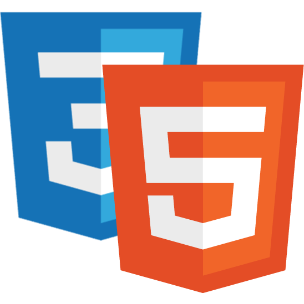 We can confidently say that coding HTML, CSS template is the second stage in web-site development. Well, let's look at more in detail what is HTML and CSS template.
HTML (Hypertext Markup Language)
is a hypertext markup language. Simplifying the definition, we can say that HTML is the "skeleton" of any page. Look at an example of HTML page markup:

Why the "skeleton"? If you take a closer look, the interpreted code is not designed at all. Neither colors, nor dimensions, nor positioning are specified.
We can conclude that HTML is a collection of tags that form the basis of any page on the Internet. With their help, we declare headings, blocks, paragraphs, links, images and other elements.
CSS (Cascading Style Sheets)
- this is the "style magic" that makes the HTML markup a nice looking. With the help of CSS, we have the ability to customize any element specified in the markup.
СSS styles file looks like this:

PSD Template layouts.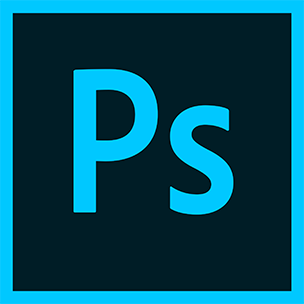 PSD templates are the source material for the future html layout of the site. The layout fully reflects not only the design of the future resource, but also its dimensions, the layout of all the elements. Creating a psd template for a website is the initial step in the website development cycle.
Each design element in our store runs on a separate layer - the template structure becomes visible when it is opened in Photoshop. Using layers, all parts of the design can be easily edited independently of each other.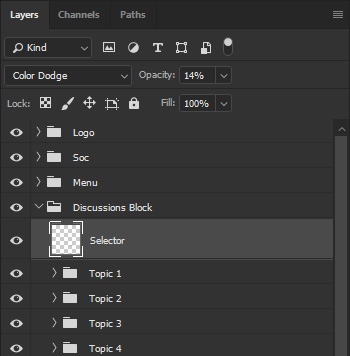 Due to the multi-layer change in one part of the template does not affect all the other elements.
All layers of our PSD templates grouped by belonging to a specific structural element of the design (header, footer, menu etc.).
WordPress themes.

Each WordPress theme in our store is pulled over the standard functionality of this CMS system. Standard templates include: posts, page 404, archive, author, category, comments, full pages, search, tags, registration, authorization, menu navigation and widgets. Version CMS system, indicated in each product description. The purchased set
does not include
custom synchronization modules with the Game server database, including: login and registration of game accounts, the Game account control panel, any kind of market or donate modules, online and top player statistics and other additional modules.
This is done because there are many different Game server assemblies and it isn't impossible to develop one universal solution for all.

Therefore, we offer special additional Services for modifying purchased templates with which you can find in the
Services
section.
The remaining custom elements and blocks that are not part of the WordPress CMS system we made by HTML markup, which can be added manually or via a plugin. The instruction is attached to each template purchased in our store.
DNM CMS themes and styles.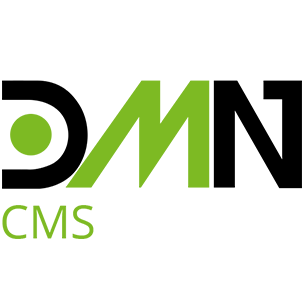 DMN CMS
is a professional content management system for MuOnline private servers. All Top Mu Online Servers.
This is a short installation guide for DMN CMS:
1. in the rar file there is 2 folders named:
a) views
b) assets
2. You should extract the content of the folder (views) inside the Application > Views folder
3. You should extract the content of the folder (assets) inside the Assets folder.
4. Go to the AdminCP and change the theme.
For more information visit Official
DMN CMS Website
.
We also want to draw your attention that templates are installed without additional text and materials, therefore, it will initially differ from the demonstration screenshots on our store.
Mobile Adaptive Additional CSS.
We draw your attention to the fact that the
Mobile Adaptive
version in the form of an additional
CSS file
is only a basic adaptation for mobile devices for more convenient scaling and viewing of template pages on various devices and screens and is not the final product of adaptation for each specific mobile device.
13. Can I get some discount for multiple item buying?
There are 3 ways to get a personal discount for all items on our store:
1)
You can get discount for a additional item buying up to
5%
;
2)
You can "Sign in" by Google Account and take part in a customer benefit system that up your discount to
10%
;
3)
Contact us if you plan to buy several different templates at the same time, we can provide you a personal discount up to
15%
.
We also provide discounts on certain templates or its categories as well as on holidays such as Black Friday, Christmas, New Year etc.
14. How can I thank you for a quality and beautiful template?
The easiest way to thank our store for the high-quality and beautiful template that you really liked is to
leave a review
to it by putting 5 rating stars.
You can also subscribe to our
YouTube channel
to stay up to date with all the new additions and new template items.
15. How can I become an Artist or Coder partner?
To become an Artist/Coder partner of our store, you need to "Sign in" using your Google account, and then send to
[email protected]
your portfolio with the latest and best Game templates that you plan to sell in our store. After considering your proposal, we will contact you and inform you of our decision regarding access to the Artist/Coder panel.
For more information about partnership visit our
Partnership page
section.